MAR 11 2018
7 Sizzling Hot Tub Designs
HGTV Online
7 Sizzling Hot Tub Designs
Browse pictures of design ideas and get tips for creating a relaxing spa experience for your backyard.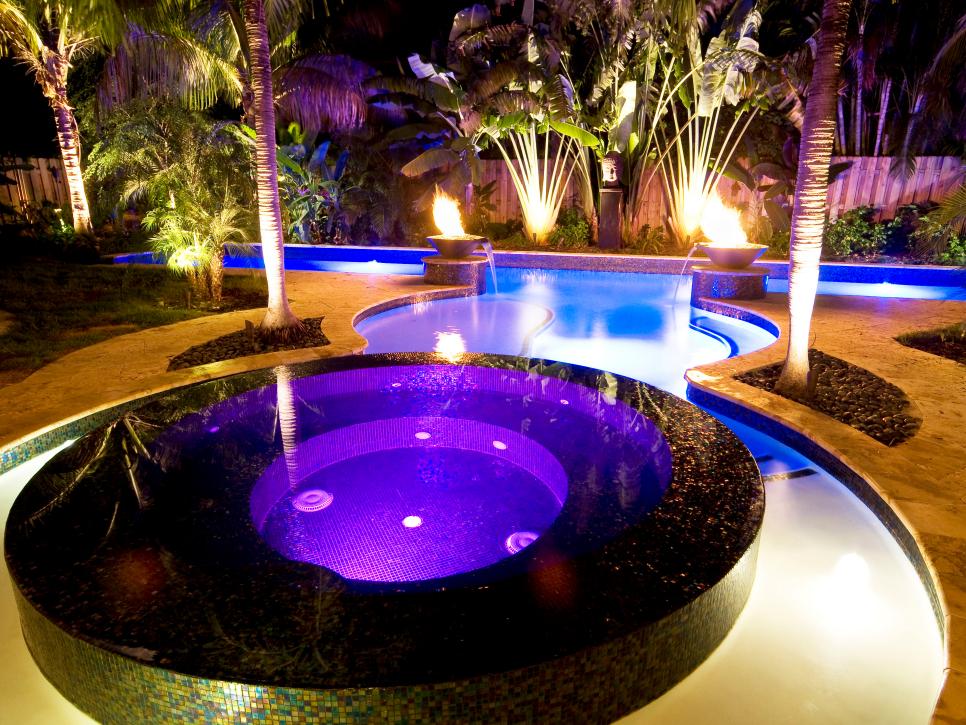 Photo By: SEAN MURDOCK
Light It Right
A 360-degree-perimeter overflow spa surrounded by a shallow trough with fiber-optic lighting highlights this pool/spa combination. Photo courtesy of
Pool Builders Inc.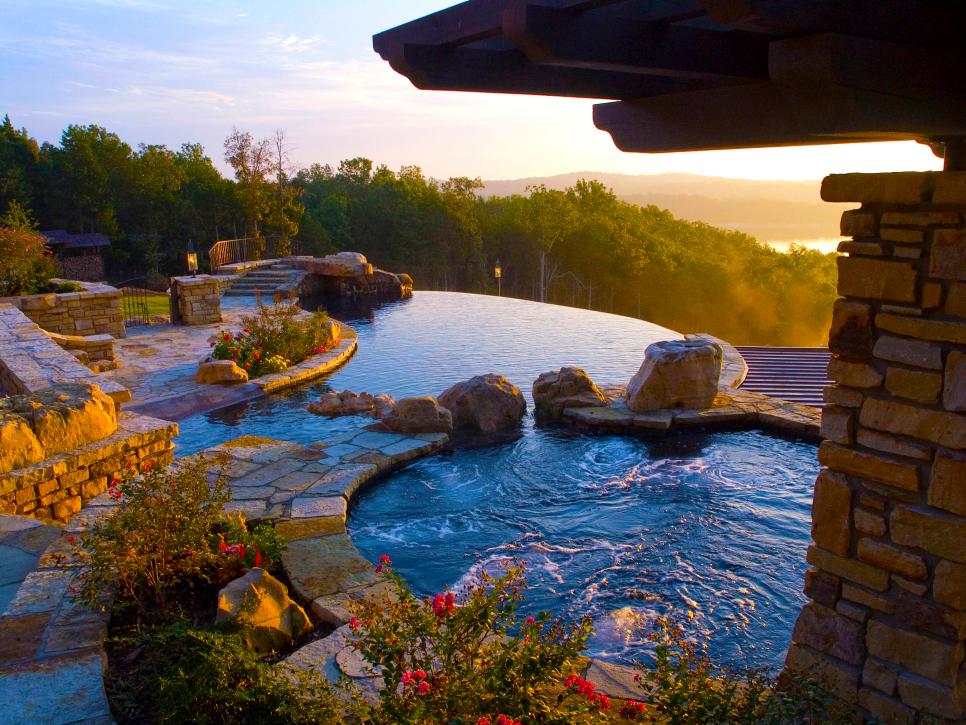 Serene Surroundings
This raised spa and adjoining pool features a vanishing edge overlooking a mountain lake. Stone coping and boulders were used to separate the pool and spa. Design by
Memphis Pool
;
photography by James Roberts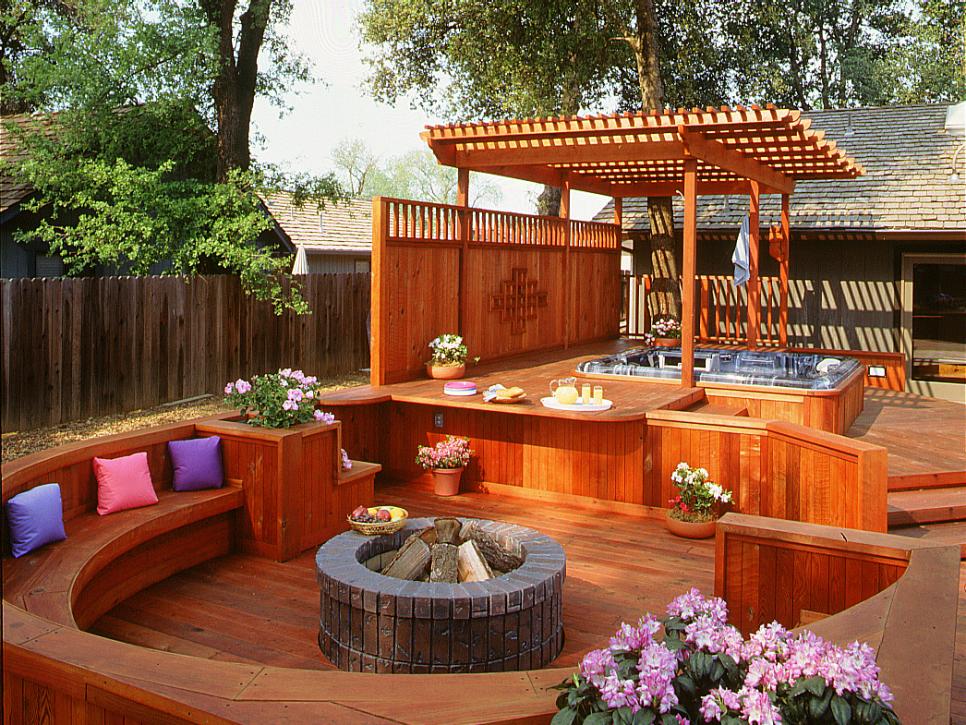 Guest-Worthy Backyard
A pergola for shade and an adjacent
fire pit
are just two of the added features for this California spa. Built-in seating completes this user-friendly backyard. Photo courtesy of California Redwood
Association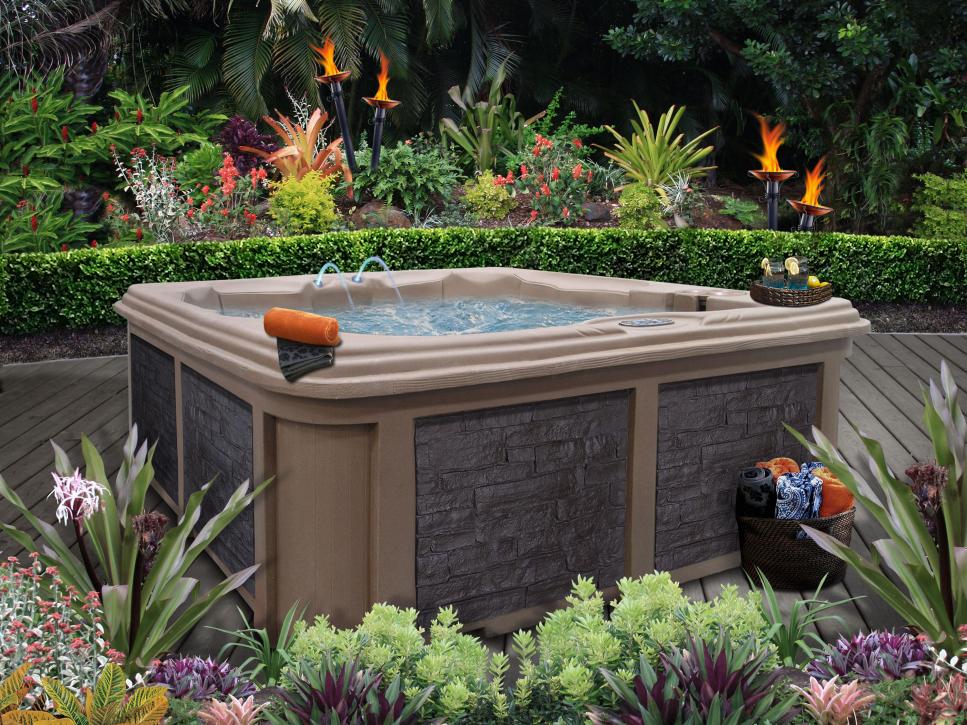 Zen Oasis
Give your hot tub a lush lagoon vibe. Added extras like tropical plants and stylish lanterns create a secluded backyard retreat. Photo courtesy of Cal Spas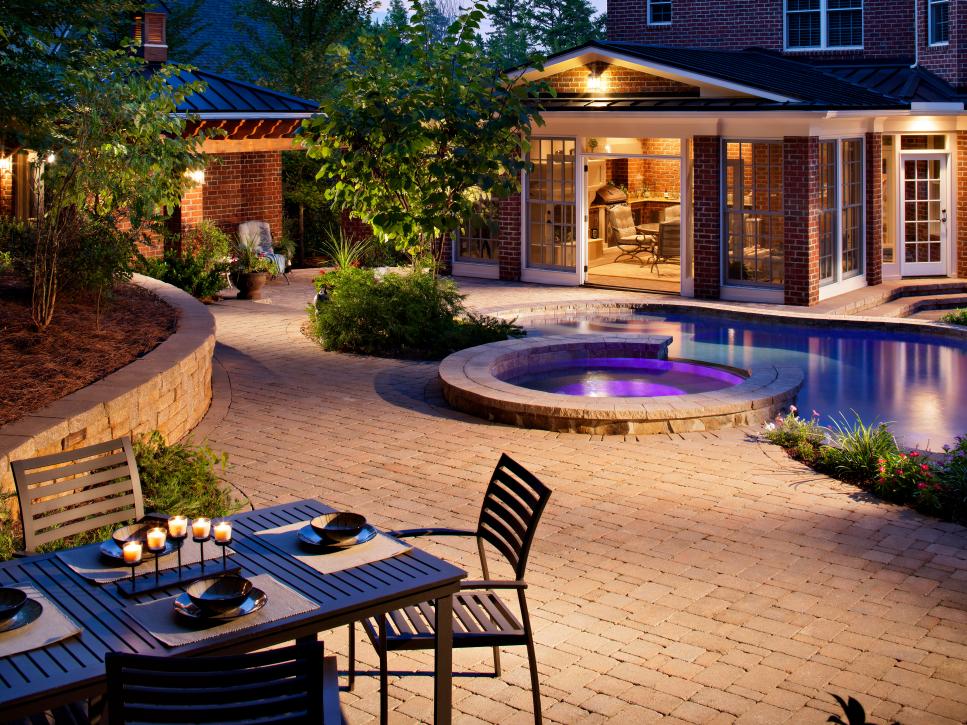 Go For the Glow
This perfectly placed spa intersects the pool and the home's
outdoor dining area
. Numerous French doors allow the homeowners to enjoy the pool and spa lights from inside. Photo courtesy of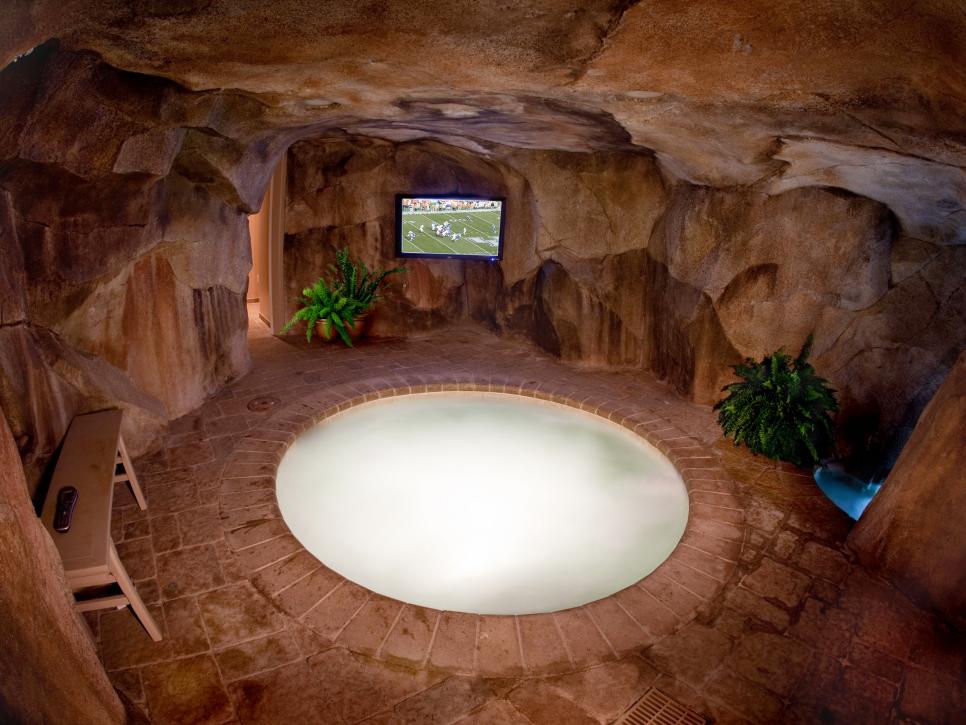 Photo By: Shehan Pools
Man Cave
This special rock grotto creates a unique setting for an indoor spa. Homeowners can watch sports, listen to music or cool down with a fogging system. Design by
Shehan Pools
; photo courtesy of
The Association of Pool & Spa Professionals
Decked Out
Create a sense of intimacy for your hot tub or spa. Here a composite deck includes a matching fascia screen for privacy. Photo courtesy of
TimberTech
Back to News Releases
If a picture is worth a thousand words, then it's clear we've got a lot to say. Visit the image gallery for photos of beautiful, Belgard pavers, walls and curbs in a number of applications including patios, driveways, pool decks, outdoor kitchens and more.
For more information on Belgard, including fact sheets, backgrounders and expert profiles, check out our press kits for consumer, commercial, and landscape trade news media.